Heraklion & Thrilling Knossos
Visit Knossos, the capital of King Minos and the center of the magnificent Minoan civilization is located only a few kilometers south of Heraklion. Searching the keys to the past will travel back in time some 4500 years BC. Knossos Palace is famous around the world for its myths of Europa, the Minotaur, the Labyrinth and Theseus, Daedalus, and Ikarus. Knossos' architectural feats include several store buildings (first in the world) with light wells and bathrooms, impressive pillars and an ingenious drainage system, aqueducts, irrigation systems, paved roads, and magnificent frescoes. This will impress you and show you advanced beautiful jewelry and a way of life you never thought possible in the dawn of history.
Then travel into central Heraklion for a walk around its historical center and a visit to the Archaeological Museum of Herakleion city is one of the largest and most important museums in Greece and among one of the most important museums in Europe. The museum houses representative artifacts from all the periods of Cretan prehistory and history, covering a chronological span of over 5.500 years from the Neolithic period to Roman times. The singularly important Minoan collection contains unique examples of Minoan art, many of them true masterpieces.
Time at leisure in Heraklion to explore the city and to see the impressive Venetian buildings and castle, the Cathedral, the fountains, the open street market or if you wish just taste the Cretan cuisine for lunch.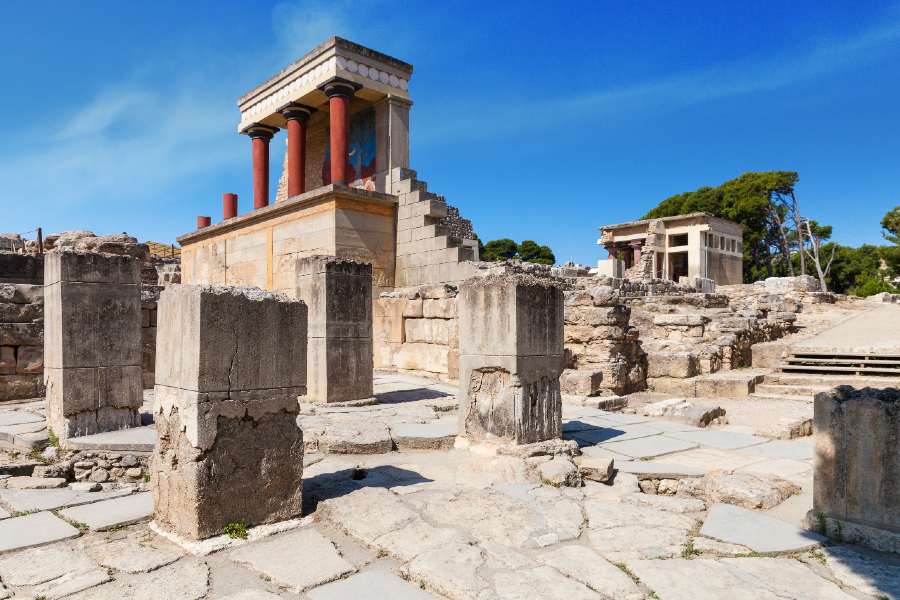 Duration: +/- 4 hours

Private A/c vehicle & driver, licensed English-speaking guide, olive oil tour fees, taxes.
Plan an Unforgettable Experience with us Today!
We can help you fit your stay and experience within your allotted budget.