5-Hours - Rhodes Medieval Town & Lindos
Depart Rhodes town a scenic drive along the east coast to Lindos, which was one of the three ancient cities on the island of Rhodes and enjoy a visit of the famous Acropolis which stands 535 feet above sea level. The Acropolis offers breathtaking views and photo opportunities of the entire village, including its medieval castle, sandy beaches and charming white-washed, sugar-cube houses. After a walking tour through the labyrinth of narrow cobbled streets, and past the colorful courtyards and mosaics we will return to Rhodes town.
Back in Rhodes town, we begin our walking tour of the old city from the D' Amboise Gate. Marvel the Grand Masters Palace, the most imposing building of medieval Rhodes (visit not included) and walk on the Streets of Knights which, in spite of the restoration of its buildings, has remained untouched by the passage of 500 years, since it was originally built in the 14th century. The Gothic order predominate the entire street. The Inns of the various 'Tongues' stand in a row, with impressive arched doorways, their emblems carved above them. At the end of the street, the Knight's Hospital, now an Archaeological Museum, which is housed in the restored building of the 15th century. Enjoy some free time before meet your guide for your return back to the port or your hotel.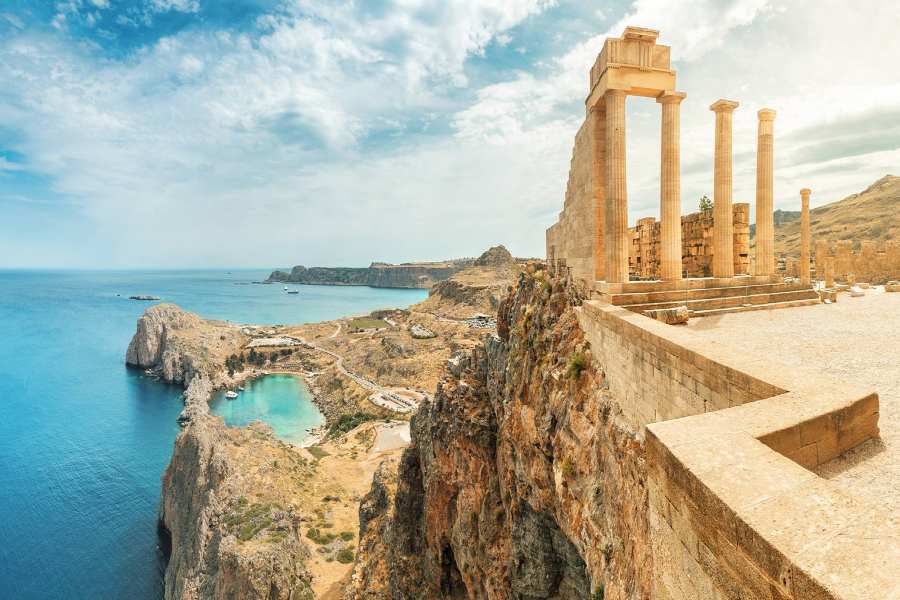 Duration: +/- 5 hours

Private A/c vehicle & driver, licensed English-speaking guide, olive oil tour fees, taxes.
Plan an Unforgettable Experience with us Today!
We can help you fit your stay and experience within your allotted budget.